Iryna Calinicenco (Cairyna) - is a freelance artist and poet.
She was born in Ukraine in 1984.
For the last 12 years, she has lived and worked in Moldova under the creative pseudonym Cairyna.
Education:
2007 - Vernadsky Tavrichesky National University
Events experience:
2022 - Represented by TRICERA Art Gallery
2022 - Represented by ANIMA MUNDI ACADEMIA Art Gallery
2022 - Took part in an auction 'Inspirational Women Artists' Tower House, Town Quay Road, Southampton, SO14 2NY
2022 - Publication in «Artmagazineum», February issue
2021 - Personal artists' website - cairynaart.com
2020 - Represented by Saatchi Art Gallery
2020 - She took an active part in the «Save Alexa» charity Art auction in her city. Together with other enthusiasts, she participates in fundraising and helps sick children recover.
2009-2019 - She works with interior designers and decorators, painted artworks to order.
Exhibitions:
2022 – «Touches» Exhibition in Center for Contemporary Art Pivka, Slovenia
2022 - ARTFUZE, Exhibition BENEVOLENCE, London.
2022 – «BetterTogether» artist's online exhibition «Through the clouds»
2022 – The Satanic Temple at Salem Art Gallery, Massachusetts
2022 - Vorspiel Summoning Exhibition, Okta Studio
2022 - 3rd International Painting Biennale "Changing the Empty Surface"
2022 - Participated in a group exhibition, CLASH - in The Holy Art Gallery, London.
2021 - Participated in a group exhibition in the 10-th International Art Festival in Slovenia.

Iryna works at the intersection of Mixed Media and New Media techniques - by combining drawing, photography, collage and exposure to chemicals on the drawing. Plus the final digital manipulation.
She has a happy family, two wonderful children. In her free time, Iryna writes poems about love and sex.
Iryna worked for a long time with interior designers and decorators and created custom-made paintings for the interior.
Iryna created about 2000 paintings.
The author works in the New Media technique, and uses sophisticated techniques to create the final product. Photos, scanning, and computer processing are just some of the tools that the author uses. Iryna is now experimenting with lines: straight, parallel, intersecting. She is also driven by the symmetry and regularity of the round shapes. As an artist, Iryna is constantly experimenting with textures, shapes, and different combinations.
In poetry, she reveals the theme of eroticism and sexual relations. Poetry helps Iryna to see through her heart, even with her eyes closed. Writing helps her to reset the brain when it is overloaded. She has a talent for seeing beauty in ugliness, and purity in dirt.
Iryna is convinced that nothing in the world can be named absolutely disgusting. People just need to look at things from a different angle, and she is there to help them do it with her art.
(... from the biography at the Saatchi Art Gallery)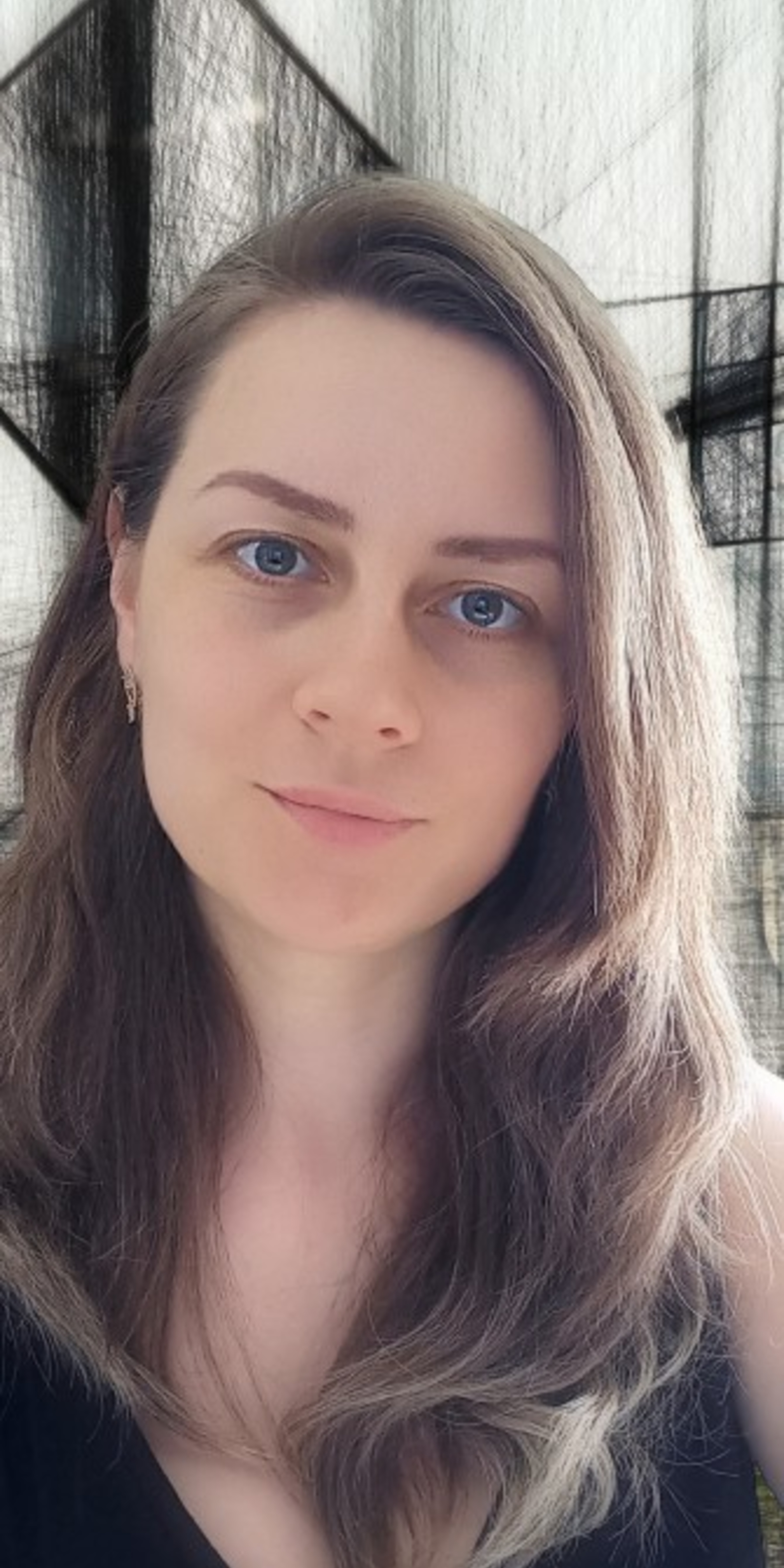 With respect and gratitude,
Cairyna.