Sapphire. Modern abstract painting New Media canvas print, signed and numbered
| | |
| --- | --- |
| Size, cm | 60х100 |
| Orientation | Vertical |
| Main color | Blue |
| Complementary colors | White |
| Style | Abstract |
| Technique of execution | New Media. Print on canvas |
| Material | UV-print. Canvas |
| Peculiarities | Digital painting by Cairyna |
Order in 1 click
We will call you back and clarify the details
Package includes:
painting on canvas
plastic hard case (tube) or cardboard packaging
certificate of authenticity signed by the artist
invoice
the artist's signature on the back of the canvas
discount card -10%
Sapphire is the most famous gemstone, and one of the most expensive. I am impressed. Or is it the head of a horse?
60x100 cm. New Media. 2020.
Limited edition of 100 pieces.
Canvas print with signature. The certificate is attached. Without stretcher and fastening elements.
Abstract painting created using digital technology in the genre of new media. Perfect for the modern interior of your home or apartment.
Photos in the interior have been added for example.
In Stock
Inspired by the TV viewer of the giant slalom championship. Sports are a powerful source of inspirat..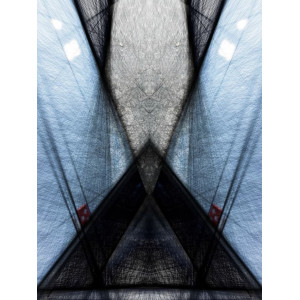 In Stock
It seems to me that the abstracts, with their lines pointing upwards, give the picture dynamics, mov..
In Stock
Abstraction in blue tones, slightly cosmic in character. Abstract landscape for home art collec..
PAYMENT
Full prepayment by any convenient way
Worldwide delivery by state-owned post office with all necessary paperwork and insurance. Delivery time depends on the postal operator and your country, but usually does not exceed 20-30 working days. Sending a product is possible only after confirmation of payment.
GUARANTEES REFUNDS AND EXCHANGES
You can easily exchange or return your painting within 14 days. I am happy to accept returns and exchanges for another painting that is more suitable for your interior, in this price range. To cancel your order and get a refund on your account - contact me as soon as possible. Read more about
Write a review