We have formulated a few color rules to help you make a good choice for creating a dream interior.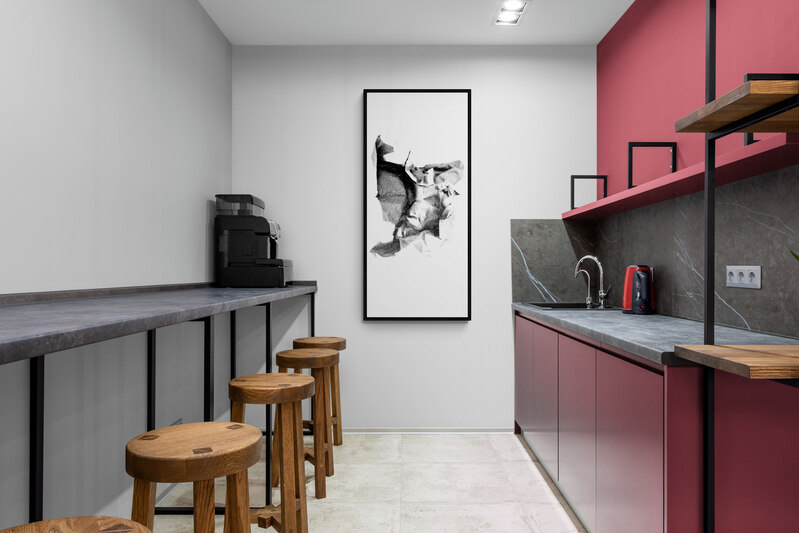 ✅White tones visually expand the space, dark tones make it smaller.
✅If you use a palette of three elements, combine them in a 60/30/10 ratio. 60% is a neutral base tone, 30% is a more intense tone, and 10% is the most active tone.
✅ For trim and large furniture, it is better to use the calmest tone, because these are static elements. Add color by using decor, textiles or small objects and artwork. See Cairyna Art Gallery's website for a large selection of interior paintings.
✅White, gray, beige, and black combine with all shades, so they can be used in a variety of combinations and proportions.
✅To avoid overloading the eyes, try to use diluted tones instead of pure, too saturated colors.
✅Don't forget about textures. Light shades look good on a light glossy surface, while darker shades are more revealing on a matte finish. Wood or its imitation is suitable for warm tones, and the texture of marble, stone or metal will emphasize cold tones.
When selecting a palette, designers use the color wheel - a spectrum of tones consisting of 12 parts.
Using this model, you can easily find matching colors in the kitchen interior. It is necessary to draw a figure inside the circle: a straight line, a triangle, an angle or a square. According to the points that connect these figures, and selected combinations.
✅Match antiques to modern interiors:
✔ Retro-objects should be maximum 2-3! These things will always draw attention to themselves, so keep in mind the sense of proportion.
✔ When creating an eclectic space, in which the old mixes with the new, try to stick to light, cool shades.
✔ Use modern wallpaper and textiles. It is the contrast of old things and modern finishes that makes the interior original.

✅Art objects - paintings, reproductions, posters. Add color spot-on!
Save these tips to your bookmarks!